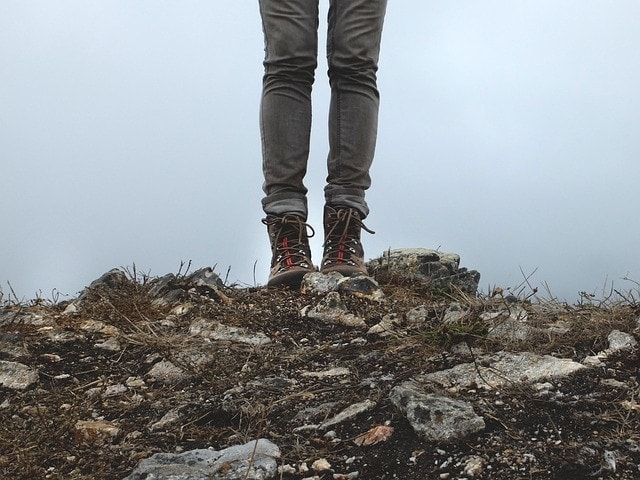 Post by Grace Holliday
As the last days of summer go by, it's time to start digging out knitwear and coats from the back of our wardrobes. As autumn approaches, so does the perfect weather for walking holidays in the UK, with just the right amount of sunlight without the unbearable heat to put you off. There are so many beautiful walk to takes, including several National Trust parks, which offer not only beautiful views but are all around good for your health. If you want to go on a walking holiday but don't know how to prepare yourself, here's our tips.
Bring A Backpack
While backpacks are pretty indispensable bags to take on any trip away, on a walking holiday it is especially important to make sure your body isn't put under too much strain. A backpack allows you to climb steps and distribute weight evenly to keep you as comfy as possible, and will also contain all of your day out essentials. For long walks in parks, a good waterproof bag is your friend, and a basic kit to put in it includes plasters, spare socks, a water bottle (or two), snacks (granola bars and fruit are excellent fuel), a map of your location, an umbrella, and a portable mobile phone charger in case of emergencies.
Sensible Footwear
If you're going to be on your feet all day, you ought to treat them well. If you go on hikes often, or are looking to tackle some difficult terrain, quality waterproof hiking boots are a very worthwhile investment. If going on long walks is more for the occasional weekend however, choose a pair of comfortable sports shoes or boots, there are some great options at affordable prices from M and M Direct. Be sure that they fit your feet well and are properly broken in before you depart. Similarly, ensure you have a good thick pair of socks to keep out any cold and cushion your feet as you go.
A Raincoat
Because British weather usually has some surprise rain especially at this time of year, a raincoat is always a good idea to have. A warm windcheater with a waterproof hood is excellent for particularly long walks or cold days, as this will keep the wind off you as well. Alternatively, layer up with t-shirts and jumpers underneath a compact, light waterproof – this will be just enough to keep the rain off you without being too bulky. Many high street retailers offer a kagul-in-a-bag style this time of year, which can be folded up into one of the coat's pockets and kept in a bag during drier weather. This autumn the mac is making a comeback for both men and women – long and waterproof, while light enough that it is easy to carry.
Post by Grace Holliday