About Emily
Emily Luxton is an award-winning writer and travel blogger on a mission to explore the world through deeper, more intelligent travel. In an attempt to really get to know the world, Emily seeks out adventure, cultural exchanges, food experiences and more whenever she travels. A l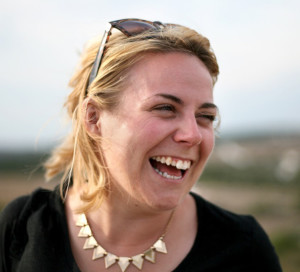 over of the great outdoors, sunsets, good food, and the odd bit of luxury, her travel styles vary from trip to trip, but the hunt for a good story is always the same.
Originally from the south coast of England, Emily is based mainly in the UK – and travelling regularly. Her blog, Emily Luxton Travels, blends reviews and how-to guides with more personal travel narratives, which – she hopes – go a little deeper than a holiday diary as she constantly tries to find and portray the unique personality of each place she visits. Emily's latest online venture, BackpackSouthAmerica.com, is an in-depth guide to travelling South America on a backpacker budget, and includes reviews, informative guides, packing lists, and much more. Her work has been published in many online publications, and she has won numerous travel writing competitions including Wanderlust Magazine's Travel Blog of the Year 2014 and DFDS Seaways Best Travel Blog 2015. So far, Emily has travelled to over 20 countries, favouring slow, long-term travel – and repeat visits to countries she really wants to connect with – over collecting passport stamps.
  
Why I Blog… My Story
When I was about sixteen years old, I decided that I wanted to be a travel writer. Writing had always been a lifelong dream, as had travel and adventure, so when I discovered the genre I was instantly in love. But, over the years, things went a little off track – as they often do. A lack of self belief, a lot of university debt, a few other devastating life changes and far too many overwhelming fears led to me ignoring those dreams until they were almost forgotten. Luckily, a friend who believed in me much more than I did gave me a book on travel writing for my birthday a few years ago, and I – somewhat timidly – launched this travel blog as an experiment, to see if I was good enough.
The little experiment paid off! It's been almost four years since I started blogging, and the journey has been a long one. Over the years I've gathered a surprisingly large following; learnt a huge amount about blogging, SEO, marketing and w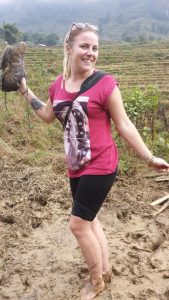 ho knows what else; grown in self confidence and as a writer; made new friends; and – most importantly – travelled as much as I could. At the beginning of 2014, I quit my 'day job' to travel and blog full time with my then boyfriend, starting with a five month trip to South America – and I've never looked back. It's been one hell of a journey, but I'm grateful for every single second – even the mishaps, of which there have been hundreds – and I hope that above all else, my blog shows other people in my position that it is so important to believe in yourself.
If there's something you want to do, whether it's travel the world, make it in your dream career, or anything else: it all starts with you. If I'd never taken those first scary steps – starting the blog, buying those plane tickets, quitting my job – I wouldn't be where I am today. Whilst I'm not in the big leagues yet, I can proudly say that I'm now a pretty successful full time travel blogger – and I hope that this blog shows other people that it's never too late to achieve your dreams. The only thing holding you back is you.
Competitions Won
04/04/2016 – Trips 100's Travel Blog of the Month April 2016
27/01/2016 – Blogger's Lounge Blog Awards – Travel Blogger of the Year 2015
25/01/2016 – Trespass Blog Awards 2015 – Best Travel Blog
DFDS Seaways Travel Blogger of the Year 2015 – Best Travel Blog
17/02/15 – Monarch Airlines Travel Blogger of the Month January 2015
25/09/14 – Holiday Auto's Holiday Hacks competition
30/06/14 – Wanderlust Magazine's Blog of the week – Biking Buenos Aires
Wanderlust Magazine's Travel Blog of the Year 2013 – winning post here
25/03/13 Wanderlust Magazine's Blog of the Week – My Hammam Experience
Five Barcelona Points Competition by BarcelonaPoints – winning post here
On the Road Reading Moments Competition – winning post here