Welcome to my travel blog! My name is Emily Luxton, and I'm a travel blogger and freelance writer. If you want to know more about me and why I blog, then head over to the About Me page first.
This blog is all about my travel stories. After three and a half years of blogging, things have changed quite a lot. Most significantly; I'm now a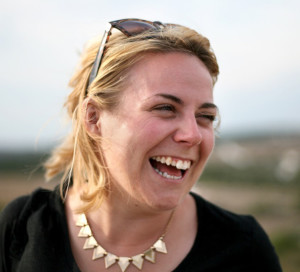 full-time travel blogger. Unlike many bloggers I know, that doesn't mean I'm on the road full-time or living as a digital nomad. I actually travel about once a month, but I try to get as much out of those trips as I can. I'm all about slower, deeper travel – trying to connect more deeply with a place through cultural experiences, meeting locals, trying new foods, and more.
In a nutshell, my travel style is Deep Travel. That means travelling slower when possible, and travelling intelligently. My mission is to get to know the world; not just travel it all or see it all, but to try to understand it as much as possible – and have some fun doing it! I blog mainly about culture, food, art, people, and landscapes… always focusing on connecting with a new place as deeply and honestly as I can.
Blog Values
Travel Deep and Well. My mission is to really get to know the world – through intelligent travel focusing on true understanding. That means connecting with locals to talk about culture, food, history, political issues, and anything else that might help me get to know a place. It means revisiting places over and over, rather than racking up ticks for a checklist. It means getting "off the beaten path" sometimes, to see beyond the tourist hotspots and seek out more authentic experiences, and trying to visit places that maybe aren't as frequently visited by other British tourists. But, most importantly, it simply means travelling as much and as deeply as possible in order to see, meet, and understand as much of the world as I can.
Slow, overland travel. Whenever possible, I prefer to take the overland route. Travel is all about the journey. Trains, buses, motorbikes, boats, horses, bikes, cars, feet… all those journeys leave me with a story to tell. Flying rarely does.
It's not a stamp collection. Less is more when travelling. Spend longer in each country, see more of each place. Too many people pack thirty odd countries into a one year round the world trip, but that's not for me. I don't travel for the passport stamps or to tick items off a list – I value travel for its own sake, and I want to spend as long as possible in each destination, to truly get to know it.
No discrimination. Travel is all about exactly that; travelling. In my quest to travel as often and as far as possible, I'll visit anywhere and everywhere I can. When it comes to destination, I have no particular preference – any climate, any scenery, any culture. I'll (almost) always find something to love.
Learning to brave. As a fatally shy introvert, a collector of phobias, and an all-round general wuss, I wasn't the obvious candidate for a life o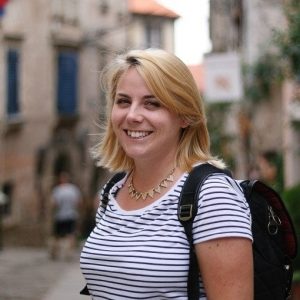 f travel. Over the past few years, I've faced more fears than I can count, and always come away a better person for it – something that's become one of the major themes of many of my blog posts.
My Main Travel Styles
Deep travel and getting to know the world are my major travel blogging ethics, but within that a whole range of different travel styles still exist. So, this is how I like to travel…
Outdoors. Hiking, biking, swimming, beaches, sunsets, landscapes, nature, wildlife, adventures… I love to be outdoors and, while I love cities too, my favourite travel experiences are almost always in the great outdoors.
Alternative Travel. Under the radar destinations, getting "off the beaten path", and underrated or up and coming places which don't yet see the tourism they deserve. Also all things cool and quirky – especially street art, which I love.
Food. Particularly cake and chocolate! Food is a great way to get to know culture – especially through cooking classes and food tours – and I love to eat, so food and drink have started to become a frequent topic on this site.
Culture. Especially contemporary culture which embraces older traditions. Art, street art, food,
Luxury Travel. Loving deep travel doesn't mean that I turn my nose up at more tourist-y experiences, or that I don't want to enjoy my travels and relax sometimes. A pretty large section of this blog is dedicated to luxury travel: spas, salons, fancy hotels, first class train travel, and any other upmarket experiences I can sniff out.
So, that's my travel style. If any or all of those values resonate with you, then you'll probably enjoy a few of my blog posts. Even if they don't, hopefully you'll enjoy exploring the world through my eyes and those of my Postcard From guests.
Postcard From
In an effort to take this blog to far more destinations than I could ever hope to visit myself, fuel my wanderlust, meet other travellers, and explore more of the world through the experiences of others, I also host a weekly feature called Postcard From – in which I interview a fellow traveller about a recent trip. Postcard From has been to every continent in the world – even Antarctica – and has visited hundreds of countries. Get in touch if you'd like to take part!
Disclaimers
This site occasionally accepts sponsored posts and other adverts. I hope that this does not impact on the content in any way, but if you spot a problem please don't hesitate to let me know.
Affiliate links are used throughout this blog. This means that I'll earn a small commission on any sales generated by people clicking on certain links on my site. I only work with brands that I have experience with – no affiliate links are included unless I am actually recommending that product. If you decide to purchase something I've recommended, please support me by clicking the link on my site!
Finally, on occasion I will accept a free product or experience (eg a night at a hotel) in exchange for a review on my site, or I will take part in press trips which are paid for and organised by a tourist board or travel brand. That never, ever affects my honesty or the accuracy of my reviews – I promise!
Above all, I hope you enjoy my site! If you want to know more, please comment here or contact me, and please don't forget to follow me using the link in the left sidebar, or on social media. I can't wait to connect!